Our team is made of international expert engineers in the thermal, materials technology, electronics, mechanical, electrical, IT & Software, Prediction modeling and analytics, BIG DATA, Business Intelligence, Green Houses, Agronomics, Farming, together with technicians operating in various fields and other skilled workers.

The experience and skills acquired by the staff enables the company to offer its clients full-scale projects, developing functional and integrated solutions in the WASTE To Energy (SMRF patented technology-international).

The Team deals with all the phases involved in a project and the operation, from the preparation of the general and feasibility studies to the detail from the preparation of the general and feasibility studies to the detail engineering phase, the supervision of works, both on-site and off-site quality controls, as well as assembling surveys and equipment assessment.


---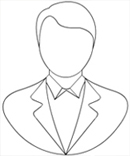 Ing. Pedro Server
– President /Patent Holder
He is the "SMRF" patent holder, serving Spain in the design and construction of a Nuclear Plant, he holds the SMRF Process technology patent rights. Currently include patents in the United States and more than 25 other countries (EU included). The SMRF Process is a technology and methodology to obtain liquid hydrocarbons-second generation biofuels by cleavage of carbon and hydrogen molecules using organic biomass waste feedstock materials including urban solid residues, vegetation and agricultural remainders, paper and plastic recyclables, water treatment sludge, hospital wastes, scrap vehicle materials, used tires and some environmentally hazardous industrial wastes.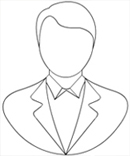 Prof Donato Aranda
– Managing Partner/Chemistry
Ph.D Professor of Chemical Engineering at the Federal University of Brazil. Awarded the Medal of scientific merit in Brazil.
Professor Donato Alexandre Gomes Aranda got his Chemical Engineering degree (1989), with Masters in (1992) and PhD ( 1995). He worked as postdoctoral researcher in 1998 at the Worcester Polytechnic Institute in Massachusetts, US. He has won several awards with honors, among them the Award of Technological Innovation, FINEP from the Brazilian Government.
In 2007 he also received the Award of the Ordem Do Merito Cientifico from the Brazilian President ( Luiz Inacio Lula Da Silva ). This is the highest degree of Award given in Brazil for scientists.
He got also the highest degree from Brazilian Catalysis Society and two times winner of "Premio Inventor Petrobras (2010 and 2013). Owner of fourteen National & International patents in the chemical and Bio Diesel Industry. With his vast international experience,
Professor Aranda lectures around the world about renewable fuels. He is also the coordinator of the GREEN TECHNOLOGY LAB (Greentech) at UFRJ, the first BIO DIESEL LAB in Brazil and PROCAT, the largest pilot plant center for catalyst preparation in Latin America.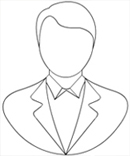 Prof. Phd Maurizio Sanarico
– Executive Manager / Mathematics
Scientific Advisor: process optimization, tuning and predictive maintenance operations.
International expert in Prediction and Mathematical Modeling, Big Data, Data Mining. Mathematical Project Consultant in projects with Pfizer, Telecom Italia, Fiat, ENEL, ORACLE.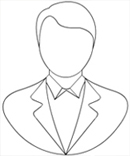 Eng. Riccardo Pesi
– Vice President/Green Houses, Agronomic Strategies
Enginnering expert in the design, construction and set up of medium to large, giant innovative green houses. He is expert in project development, supervision, management and business modeling; thanks to his expertise he is one of the top consultant in this field for Italian and international top principal Clients and Banks.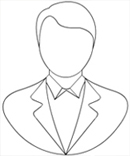 Mr Marco Mensi
– Vice President / Farming and Cultivation
Mr Mensi has expertise in cultivation of cereals and foods for livestock, farming and breeding for the production of hi-quality milk for the internationally renowned Parmigiano Reggiano Cheese, forest tree pruning, grapevine pruning and grape harvesting.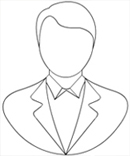 Mr Giuliano Verilli
– Vice President /Global Brand Manager
Cross fertilization manager active in a wide variety of business, real estate, wind, solar PV and thermal co-generation, led, green houses, waste to energy, financial modeling and soft computing, Lead principal and senior expert in marketing, sale/distribution of energy products. He represents SMRF Waste marketing, sale/distribution of energy products. He represents SMRF Waste Management project as global brand manager.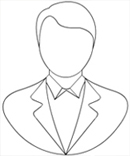 Mr. Dinla Taiwo MBA PhD
– VP/ Chief Operating Officer
Dinla is a strategic project manager with expertise in strategic investment portfolios, project development, supervision, management and business modeling. With a PhD, a MBA and a Masters in Strategic Project Management - his core strengths include management and executing projects to meet and surpass contractual, environmental and regulatory obligations, international and inter-industry liaison with Government and Industry sectors to provide market solutions, innovative solutions and their implementation.
He serves as Chief Operating Officer, Government advisor for SMRF project development and implementation through out Asia-Pacific.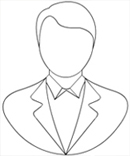 Mr Dino Ferragotto
– VP/ Process Engineering and Automation
Entrepeneur / International Business man, he is the founder of: ASEM Computers (PC's, motherboards, Industrial Computers). Eurotech Spa (integration state-of-the-art computing and communication technologies into innovative solutions like IOT-Internet of Things, Pervasive Computing, M2M-Machine to Machine, HPC-High Performance Computing; serving a wide variety of customers: Security, Medical, Logistics, Defence etc; global footprint: Japan, Italy, France, UK, USA). Led Luks ( innovative and fast growing company in the LED engineering international market).